The Medical Team
The Medical Team consisted of two Physicians, a Gastroenterologist and two Specialist Nurses. They provided clinical services in RakiRaki, Tavua, Ba, Nadi and Sigatoka. A physician was also at Lautoka hospital to provide care, teaching and much needed respite to local physicians.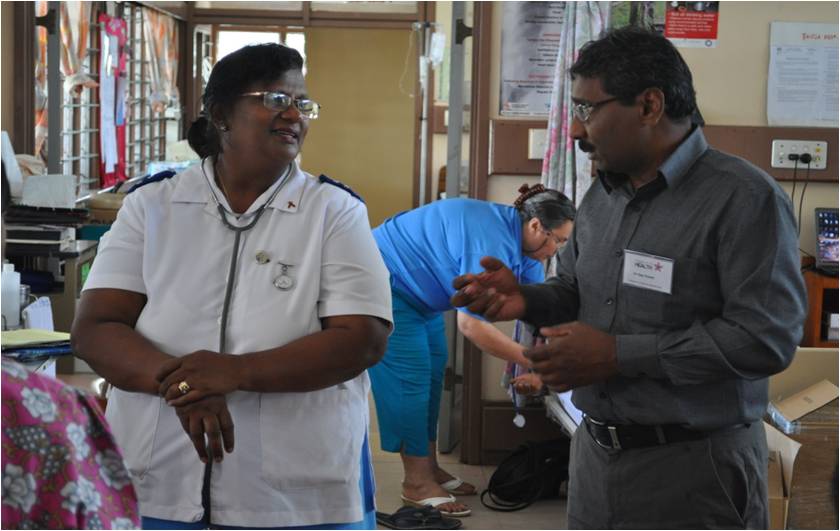 Specialist Physician, Dr Ajay Kumar discussing a case with the local health professional at Tavua clinic while Pauline Deo, a volunteer nurses in the background is busy carrying out blood pressure checks.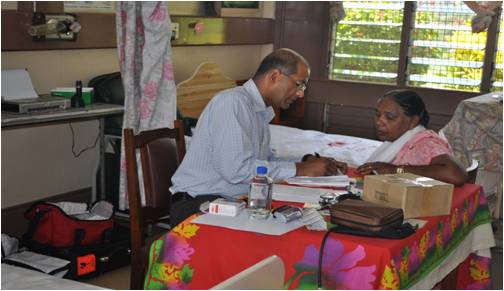 Gastroenterologist, Dr Dinesh Lal is discussing the outcomes of his examinations with a patient at Tavua clinic.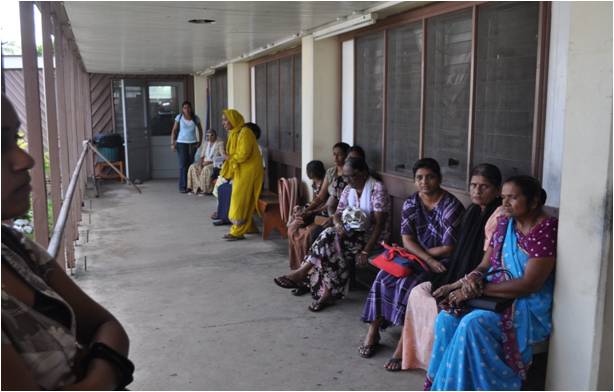 Female Patients waiting for their turn to be called up for examinations in Tavua Hospital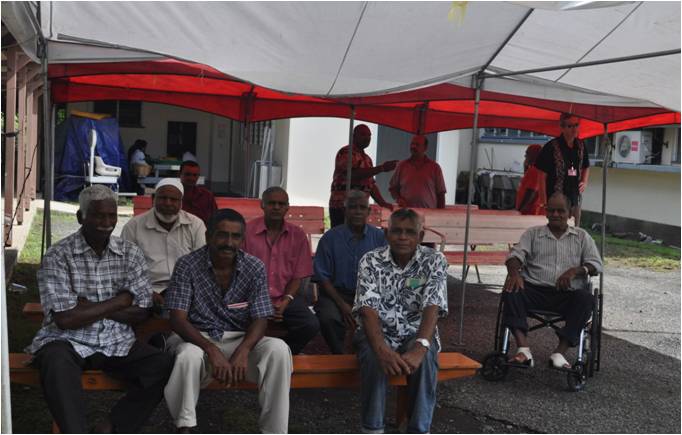 Temporary shelter was built on the lawn to protect patients from the hot sun who were waiting to be seen by the visiting medical team in Tavua.